Back to the Lending Library
Eyeon
EyeOn is an eyegaze device made for the AAC community. It comes with OnBright - a software application suite. It has hands-free screen control with predictive eye-tracking technology - removing the most common obstacles to achieve independent and reliable communication.
Features: 
9.75in x 14.25in tablet
Equipped with an active-IR illumination system, the EyeOn provides high-resolution imaging in virtually any environment, day or night.
Reinforced with crystal clear, hardened glass protection and a rugged case for added durability.
Comes with a table top mount. 
Vendor URL
Replacement cost
$13,000.00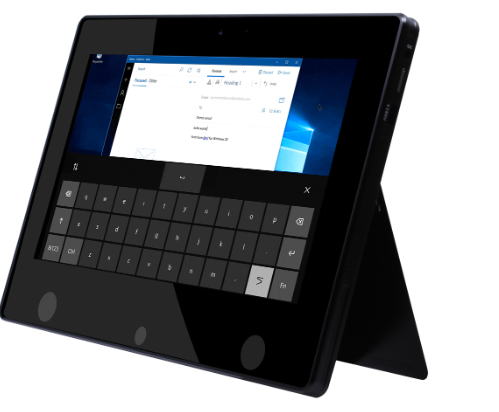 Request to Borrow this Item
You must have a lending library account to request an item. If you do not have one, you can create an account here. If you have recently registered, please note that you will be unable to borrow until your account has been approved.