Back to the Lending Library
TD Pilot
TD Pilot is an eye-controlled communication device for iPad. Designed to empower people with disabilities to communicate and use their favorite apps, this iPadOS-based speech generating device features an eye tracker. It enables communication and full use of iPad apps for people with disabilities, via eye control and other access methods.
Built for AAC
TD Pilot is a light, durable speech generating device designed for augmentative and alternative communication. It can be controlled via eye tracking in all kinds of lighting conditions, even outdoors. TD Pilot comes pre-loaded with TD Snap and TD Talk to meet a range of communication needs, and projects your voice loud and clear thanks to powerful speakers. The device also offers a rear-facing Partner Window for more natural face-to-face conversations.
Category
AAC (Augmentative and Alternative Communication)
Vendor URL
Replacement cost
$12,000.00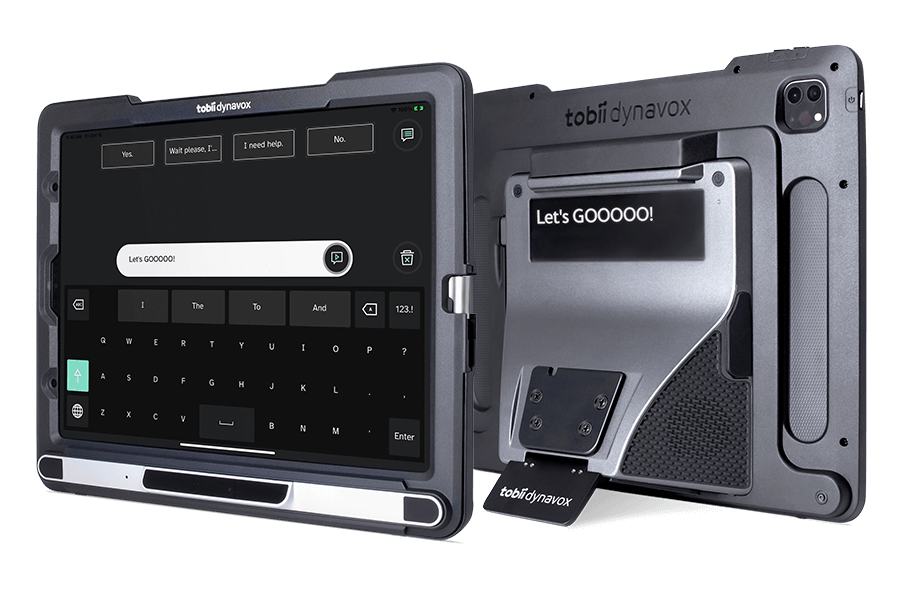 Request to Borrow this Item
You must have a lending library account to request an item. If you do not have one, you can create an account here. If you have recently registered, please note that you will be unable to borrow until your account has been approved.