Back to the Lending Library
Tiny Switchy
Tiny Switchy is a small switch-modifier with a single-switch input and an output for adapted toys and other switch-operated devices. TOGGLE mode changes the output each time the user presses their switch--press to turn the toy on, press to turn the toy off. TIMED mode turns on the toy for a specific duration--press and the toy turns on for, say 10 seconds.
Vendor
Little Lake Technology, Inc.
Vendor URL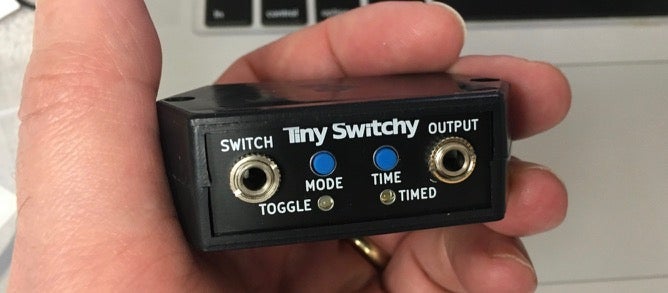 Request to Borrow this Item
You must have a lending library account to request an item. If you do not have one, you can create an account here. If you have recently registered, please note that you will be unable to borrow until your account has been approved.