Back to the Lending Library
WobL+ Watch
Wobl+ Watch is a small, vibrating, waterproof alarm reminder watch. The WobL+ watch features include extended intervals for the repeating countdown timer (from 1 minute up to 24 hours), 9 individual alarms, easy setup, ability to easily erase/shut off the countdown timer, and it is waterproof. WobL+ has a discreet audible alarm feature, BUT it is very quiet and should not be considered a loud alarm for others to hear. The Wobl+ vibration alarm is great for discreet reminders.
The WobL+ is the perfect choice for reminders for timed medications, bathroom breaks, important tasks, and more. It is also great to assist those with visual or hearing impairment, ADHD and ADD, diabetes, and more.
Category
Alternate Access
Vendor URL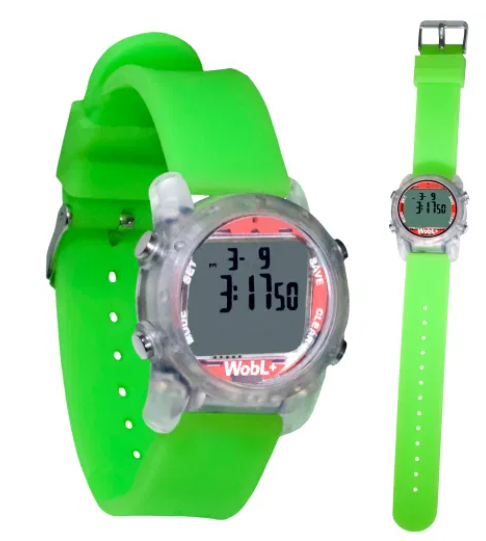 Request to Borrow this Item
You must have a lending library account to request an item. If you do not have one, you can create an account here. If you have recently registered, please note that you will be unable to borrow until your account has been approved.